Category Archives:
1 & 2 Chronicles
"When you enter the land the Lord your God is giving you, do not learn to imitate the detestable ways of the nations there. Let no one be found among you who sacrifices their son or daughter in the fire, who practices divination or sorcery, interprets omens, engages in witchcraft, or casts spells, or who is a medium or spiritist or who consults the dead." Deuteronomy 18:9-11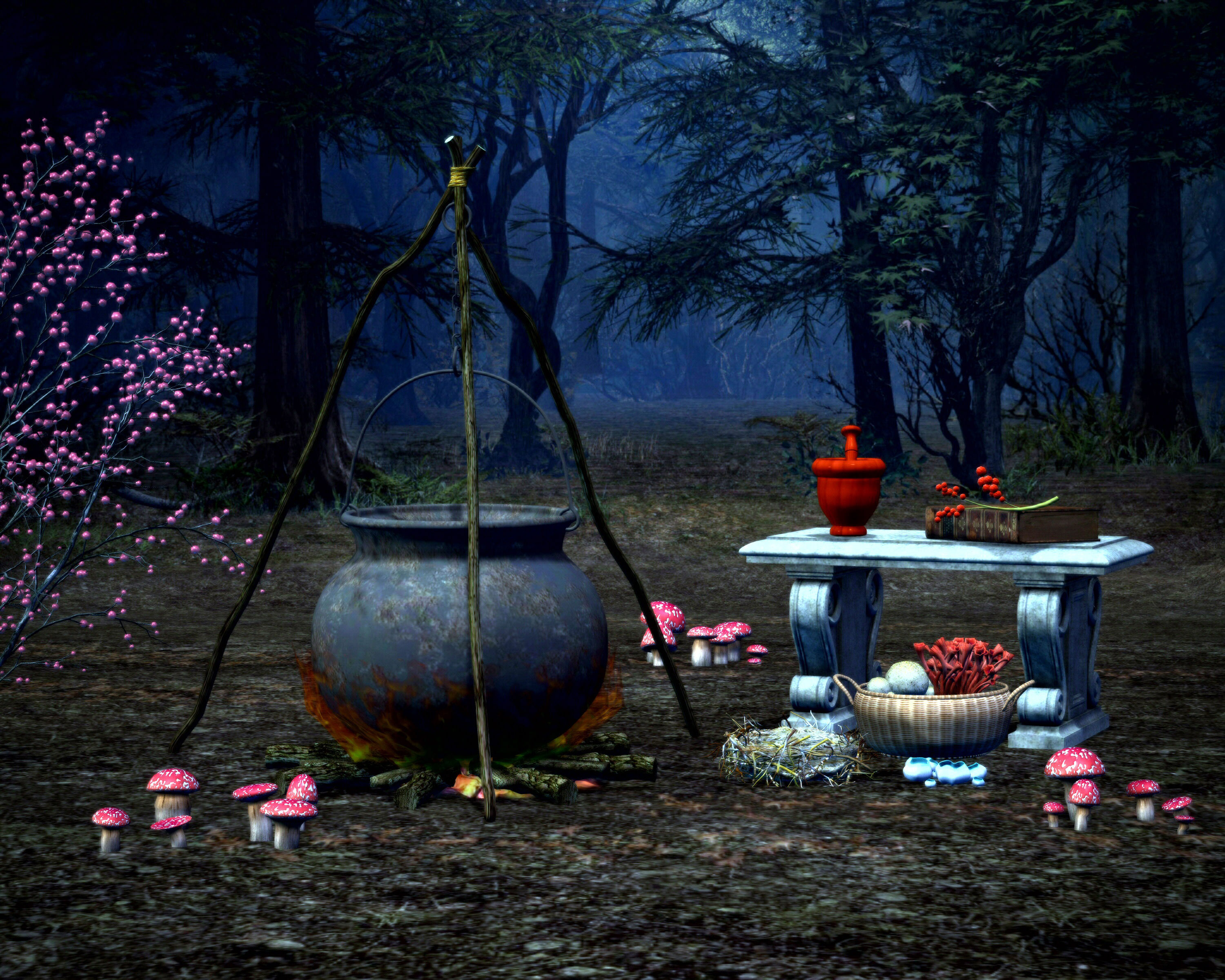 One of the most highly associated figures with Halloween is the witch. Do such people exist? Do they really have powers to turn themselves or others into different creatures or to cast evil spells? Is there such a thing as magic?
The Bible speaks against the sin of witchcraft, meaning that there are people who "practice" such acts. In fact, witchcraft is mentioned on 6 different occasions [Deuteronomy 18:10; 2 Kings 9:22; 2 Chronicles 33:6; Micah 5:12; Nahum 3:4; Galatians 5:20] and the related sin of divination 24 times [Genesis 30:27, 44:5 & 15; Leviticus 19:26; et al]. In each instance, God warns against doing such things.
Divination is trying to know what will happen in the future by means outside of human ability. Witchcraft is Old English for the power or skill of a witch, while witch is an Old English synonym for the Medieval Latin sortiarius–one who influences fate or fortune. So is it just that God doesn't want people to know the future? Not at all.
God Himself reveals the future to us at many times and in various ways [Hebrews 1:1]. The whole book of Revelation deals in near and distant future disclosures from God to man as do many other Biblical passages. However, in the sin of divination, people are not seeking Godly knowledge and understanding, they are consorting with the fallen angel–that is the demonic–spirits. For the cost of rebelling against God, for that's what God likens unto witchcraft [1 Samuel 15:23], Satan's lackeys will sell you lie. Because they cannot see the future or understand what will happen therein.
But the enemy isn't interested in accuracy. His only intent is to steal, kill and destroy [John 10:10]. He steals faith in God by offering the lie that you can be your own God [Genesis 3:5; Isaiah 14:14]. He kills the body of all who trust him with themselves or with their children [Deuteronomy 8:10]–sometimes slowly through the harmful effects of smoking, drinking, drugs, promiscuity and the like, and sometimes quickly through murders, violent riots, drunkenness, human sacrifice rituals, et al. He destroys mental, emotional and spiritual health through addiction, even to such things as believing in omens, luck, fate, spells and magic.
You see, when we believe that we can do things in our own power, we turn our eyes from the One True God from whom our help comes, the maker of heaven and earth [Psalm 121:1-2] and turn them onto self or lifeless idols or Satan himself.
But there is no such thing as magic, just optical illusion. There is no such thing as an omen, just vain superstition that ties the heart in knots with fear. There is no such thing as fate, God gave us free will. And there are no such things as spells or incantations that hold any power whatsoever.
God so desired that we understand this that He Himself doesn't answer people in the Bible the exact same way twice. There is nothing we can chant to make God do our will, though we can seek to learn what His will is for us. There is no incantation or potion by which we command the authority of heaven, though, through prayer, Christians certainly have access to God Himself and can petition Him to act on our behalf in His mercy.
Do you worry about superstitions, omens and fate? Focus your eyes on Jesus, the author and perfecter of our faith [Hebrews 12:2]. Do you seek spiritists, mediums or fortune tellers to try to learn the future? Ask God for wisdom and trust Him to show you the way, one step at a time.
KCS